Se uch, DK ch se V-18 Pearlstring La Bohème
Madame"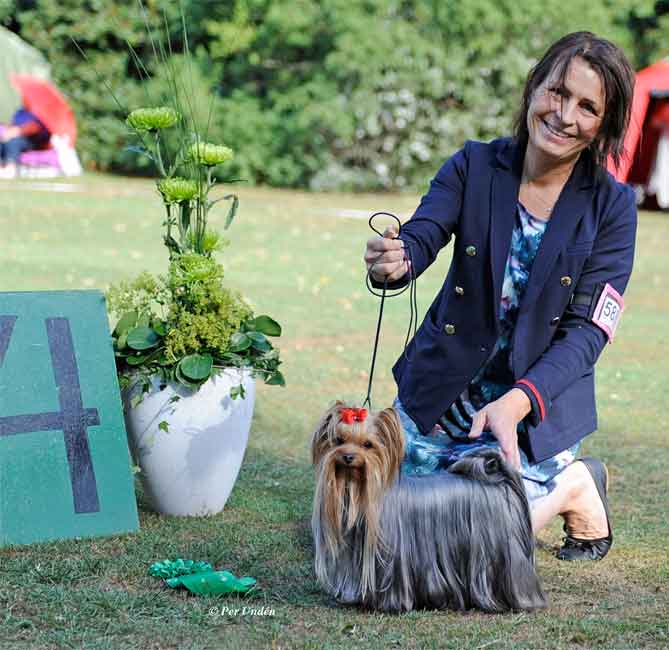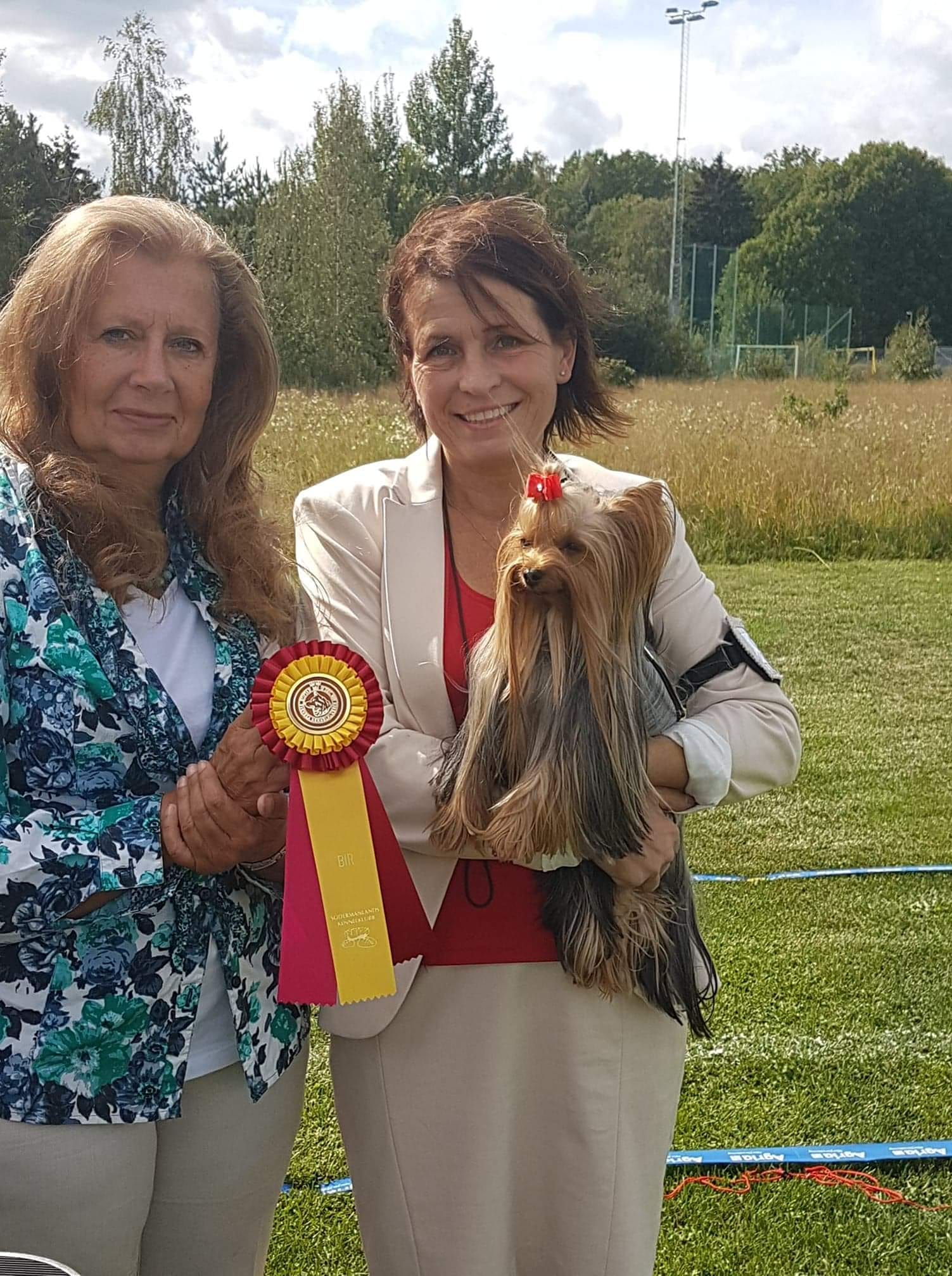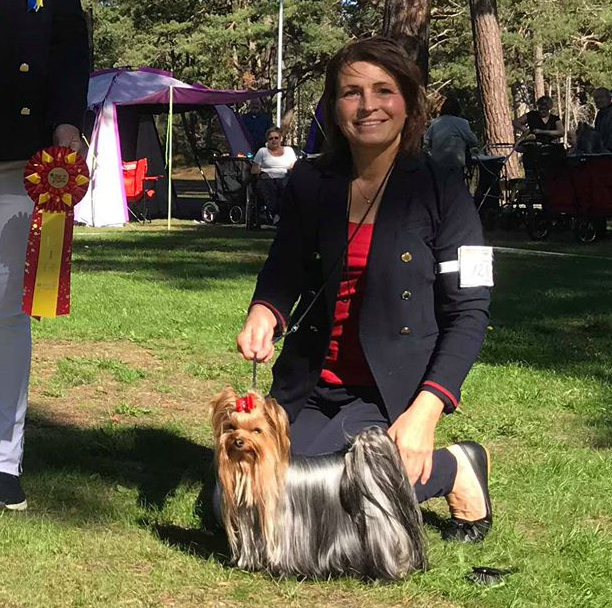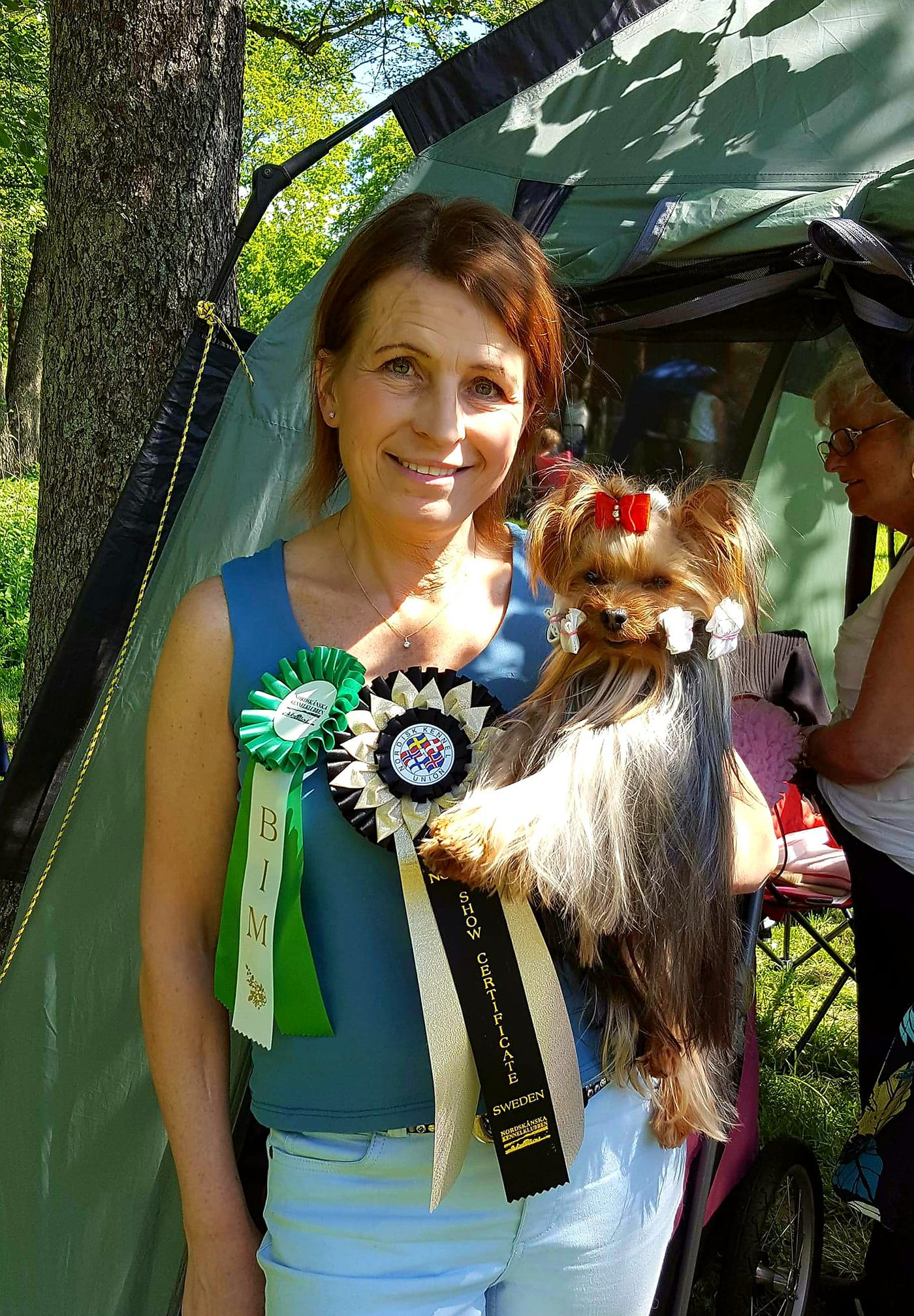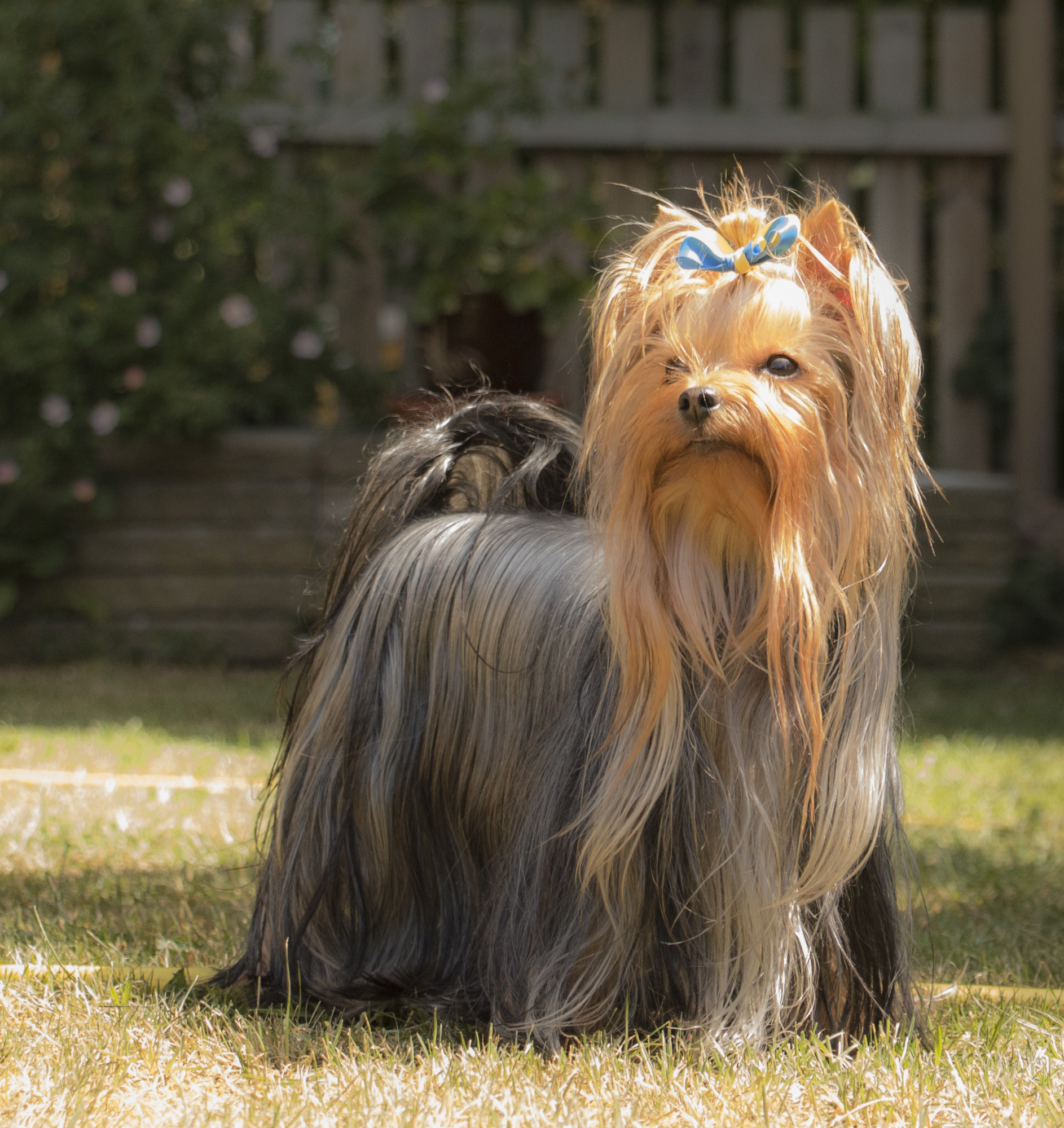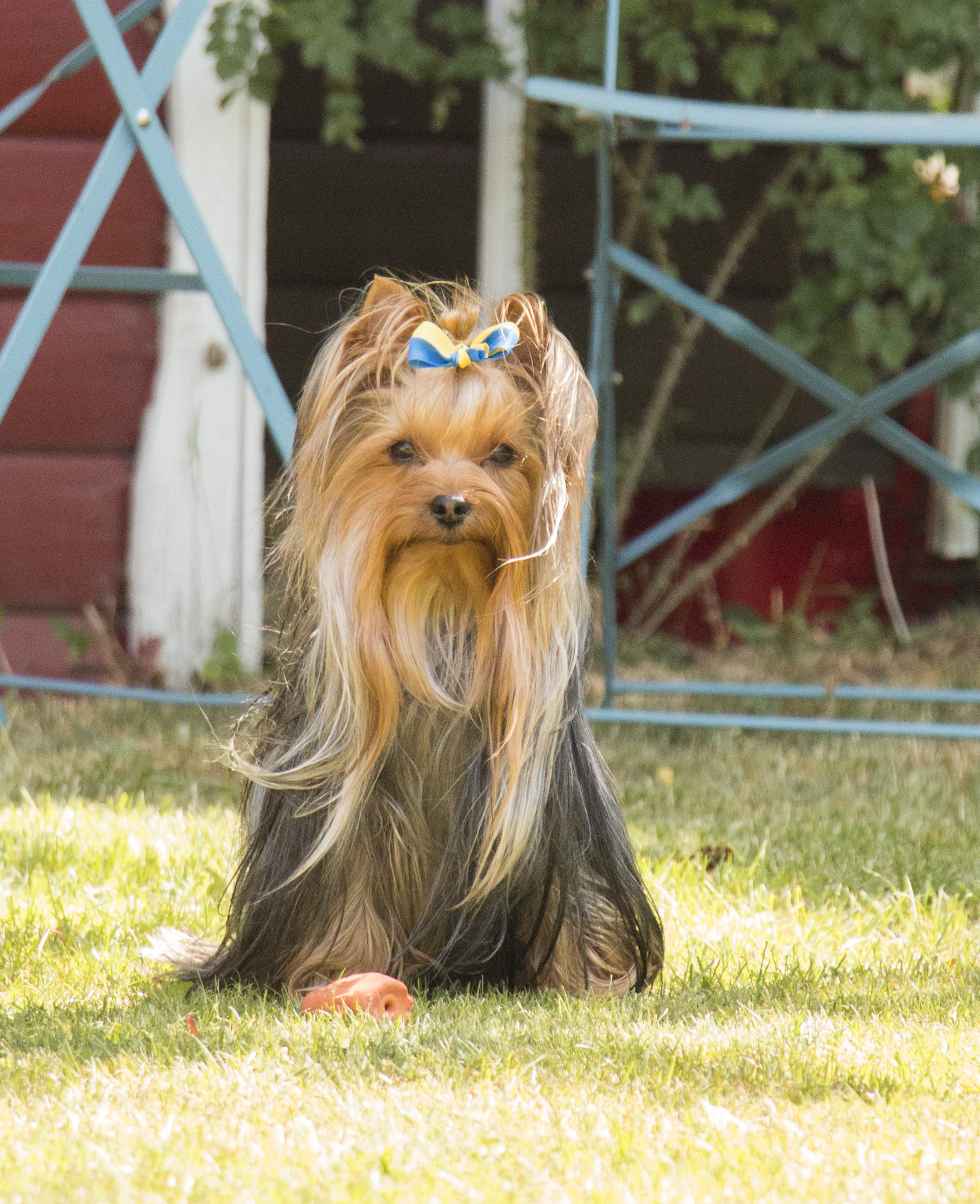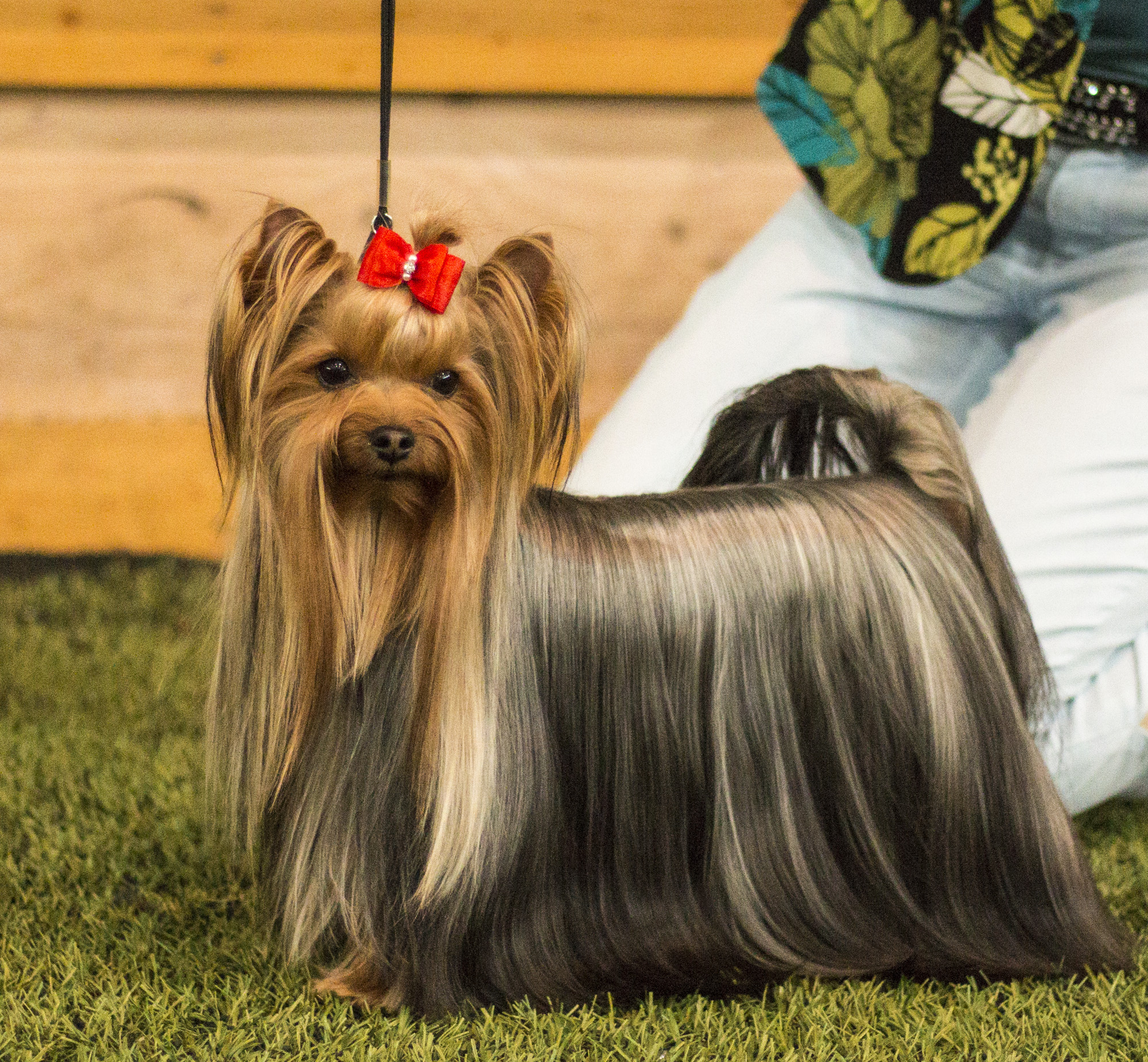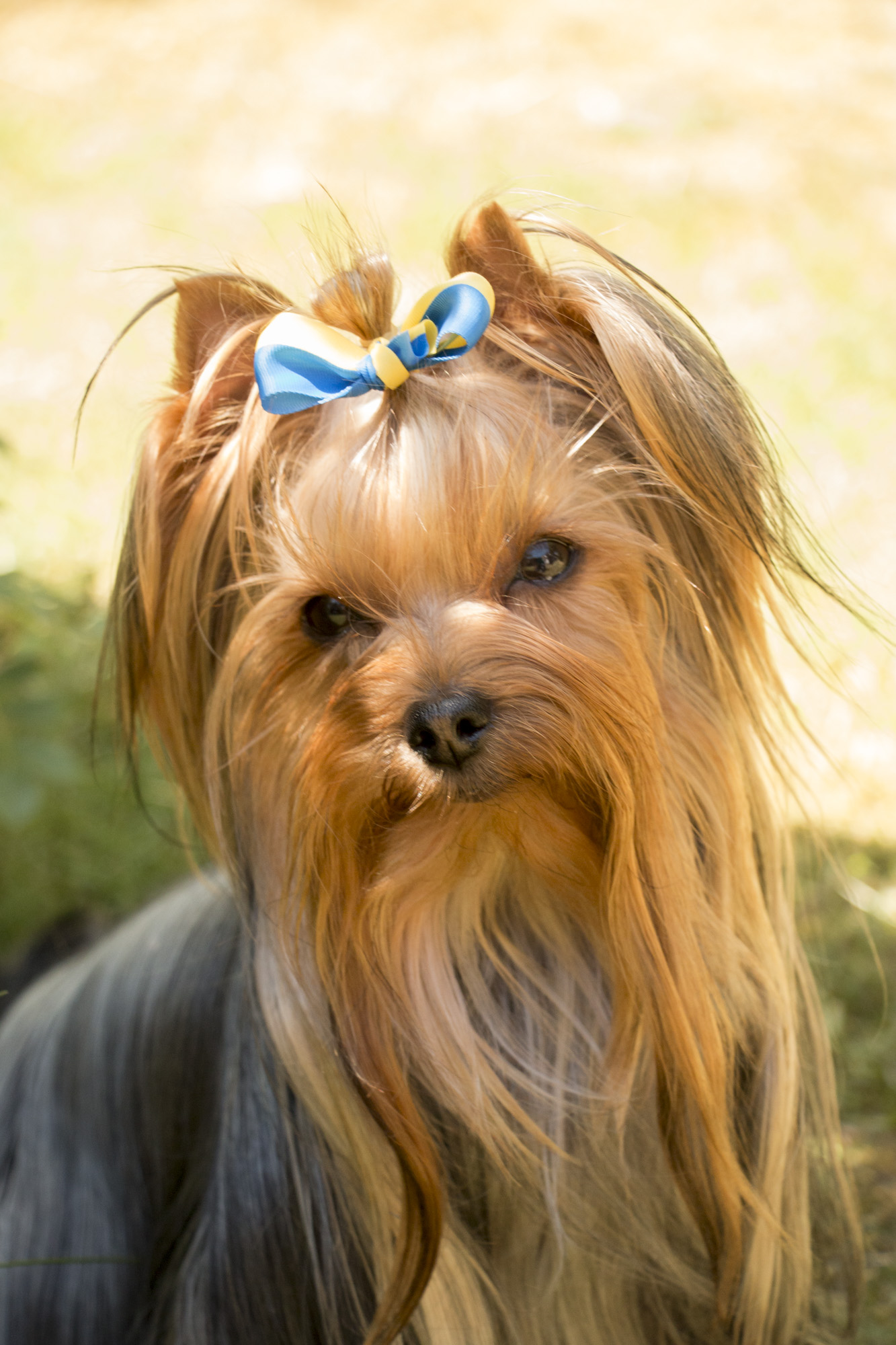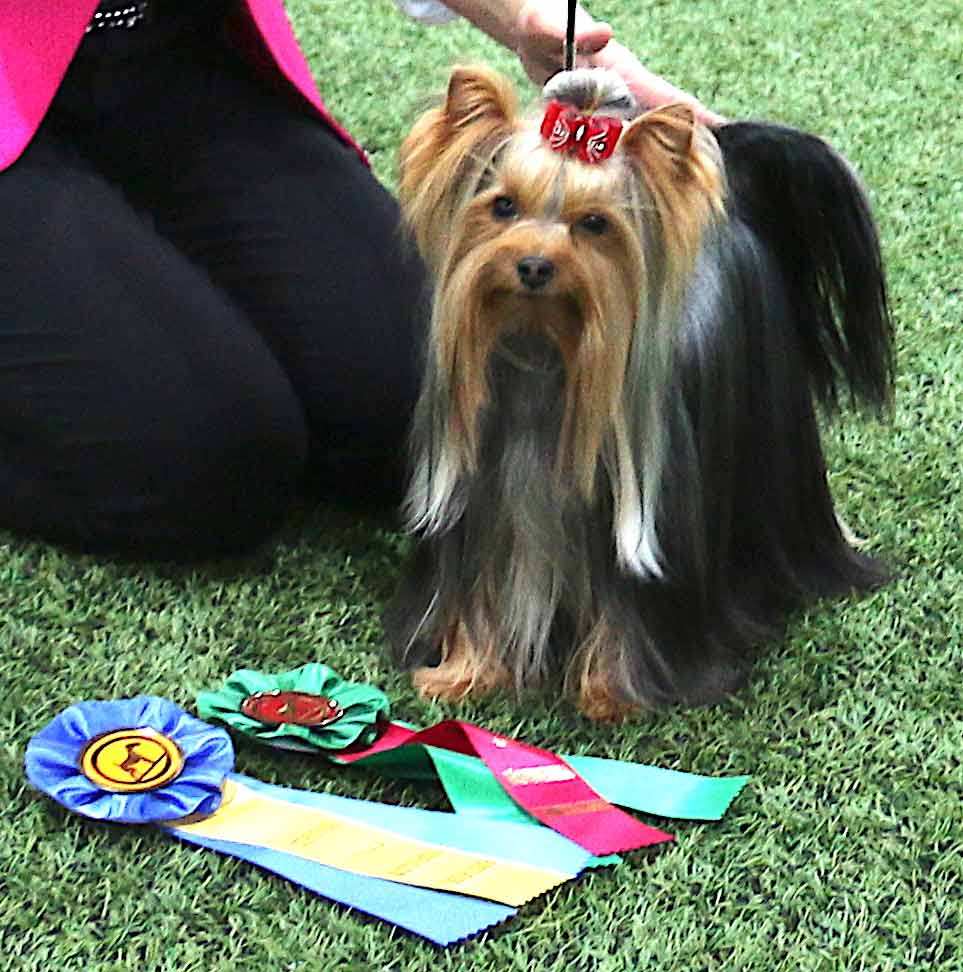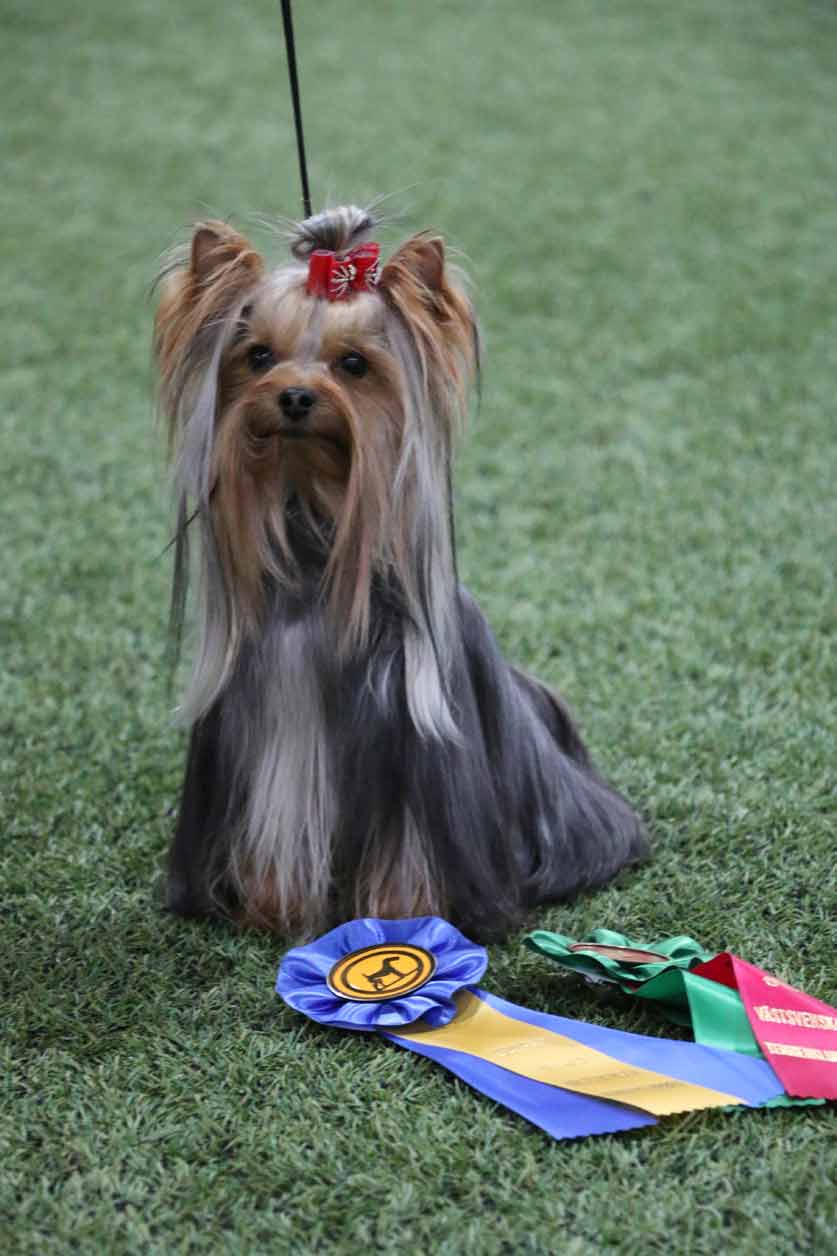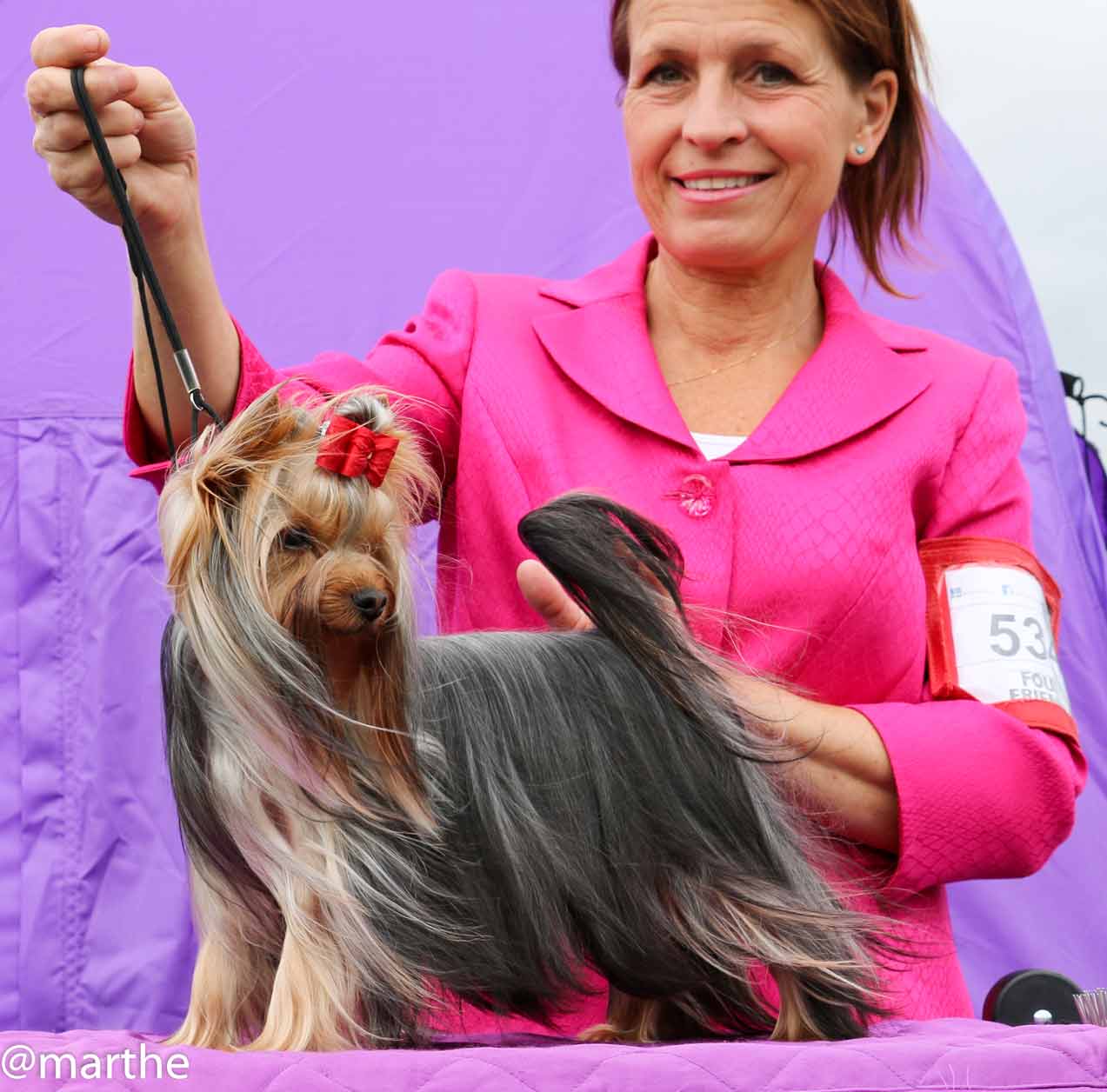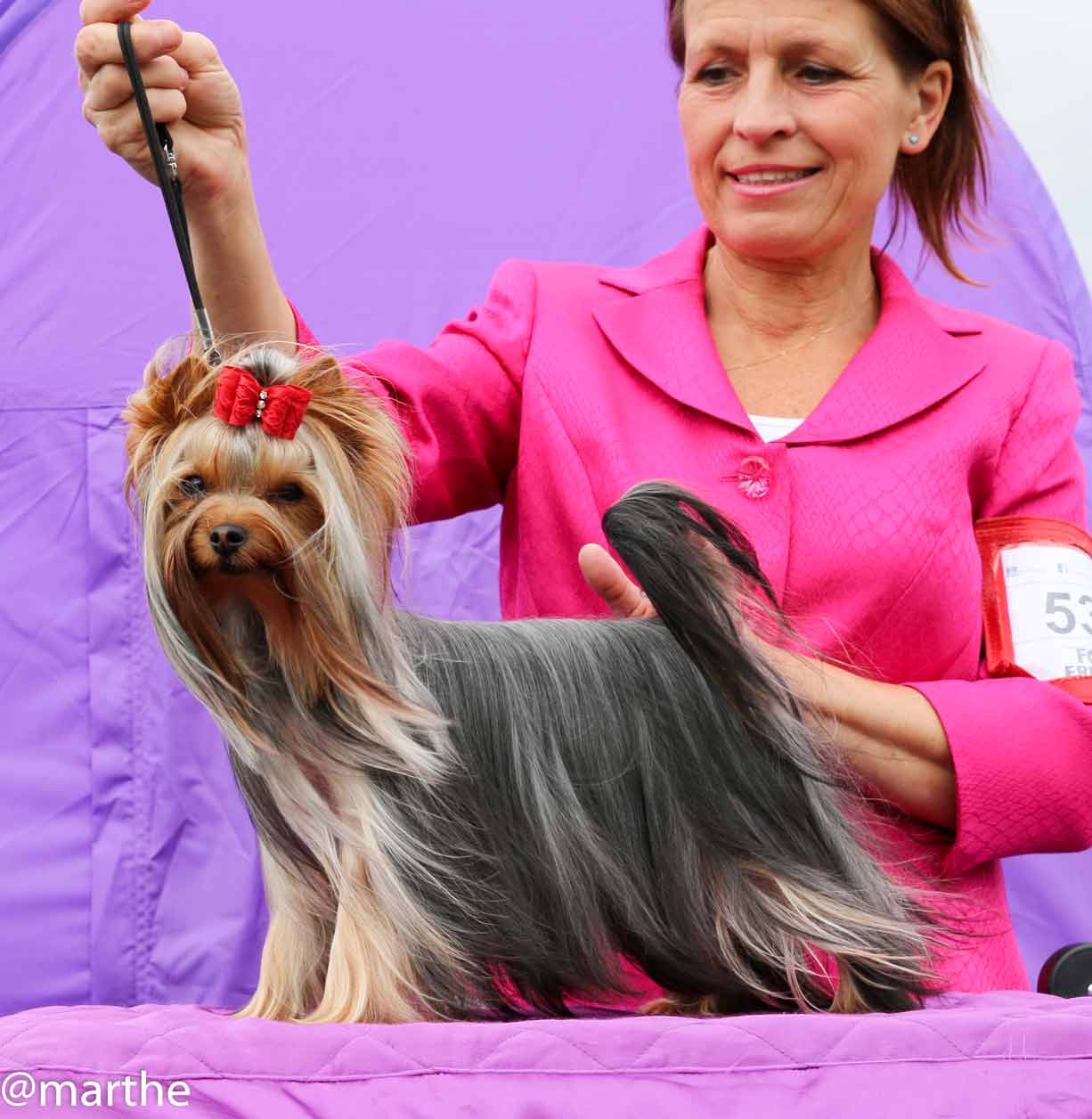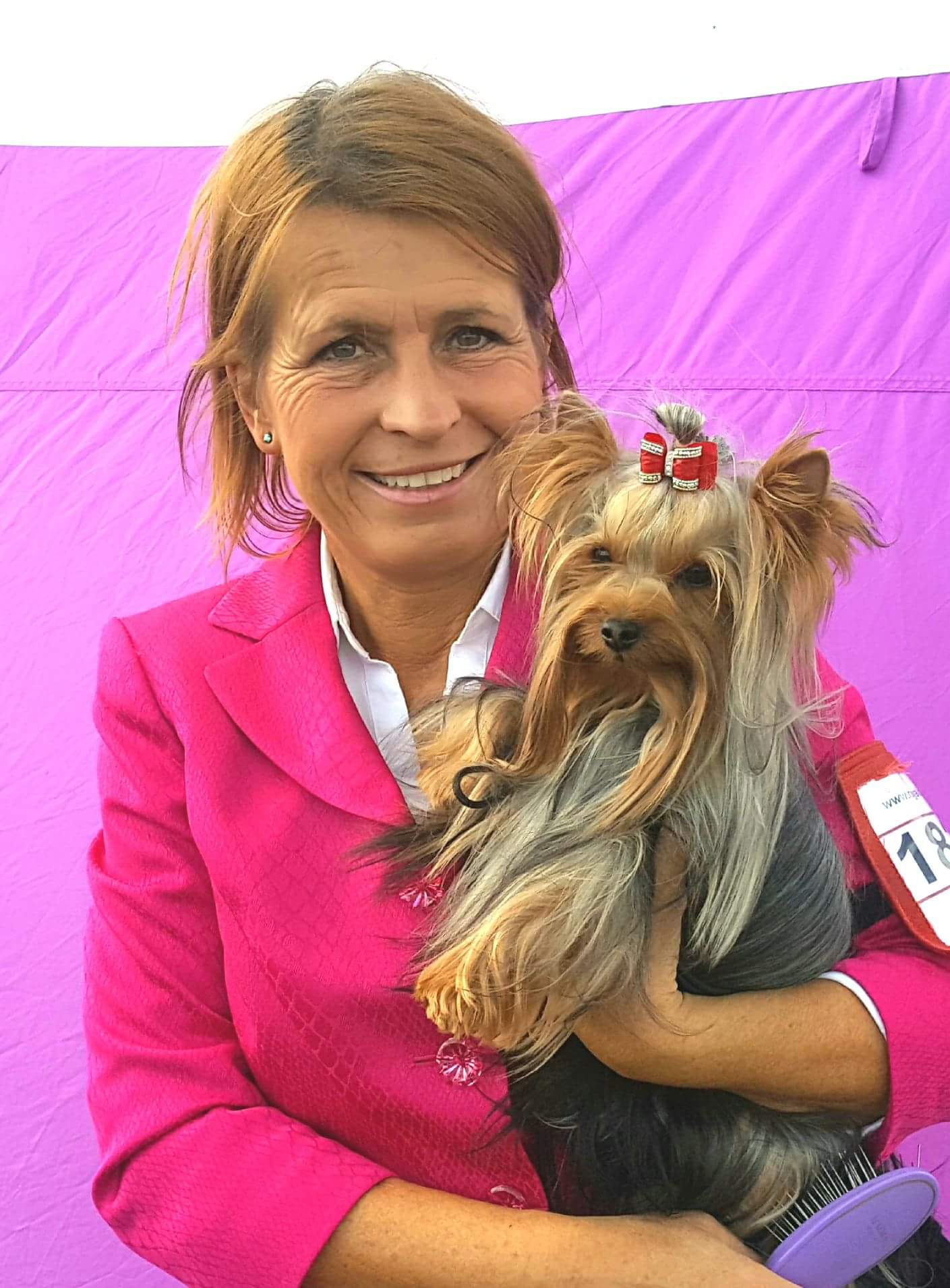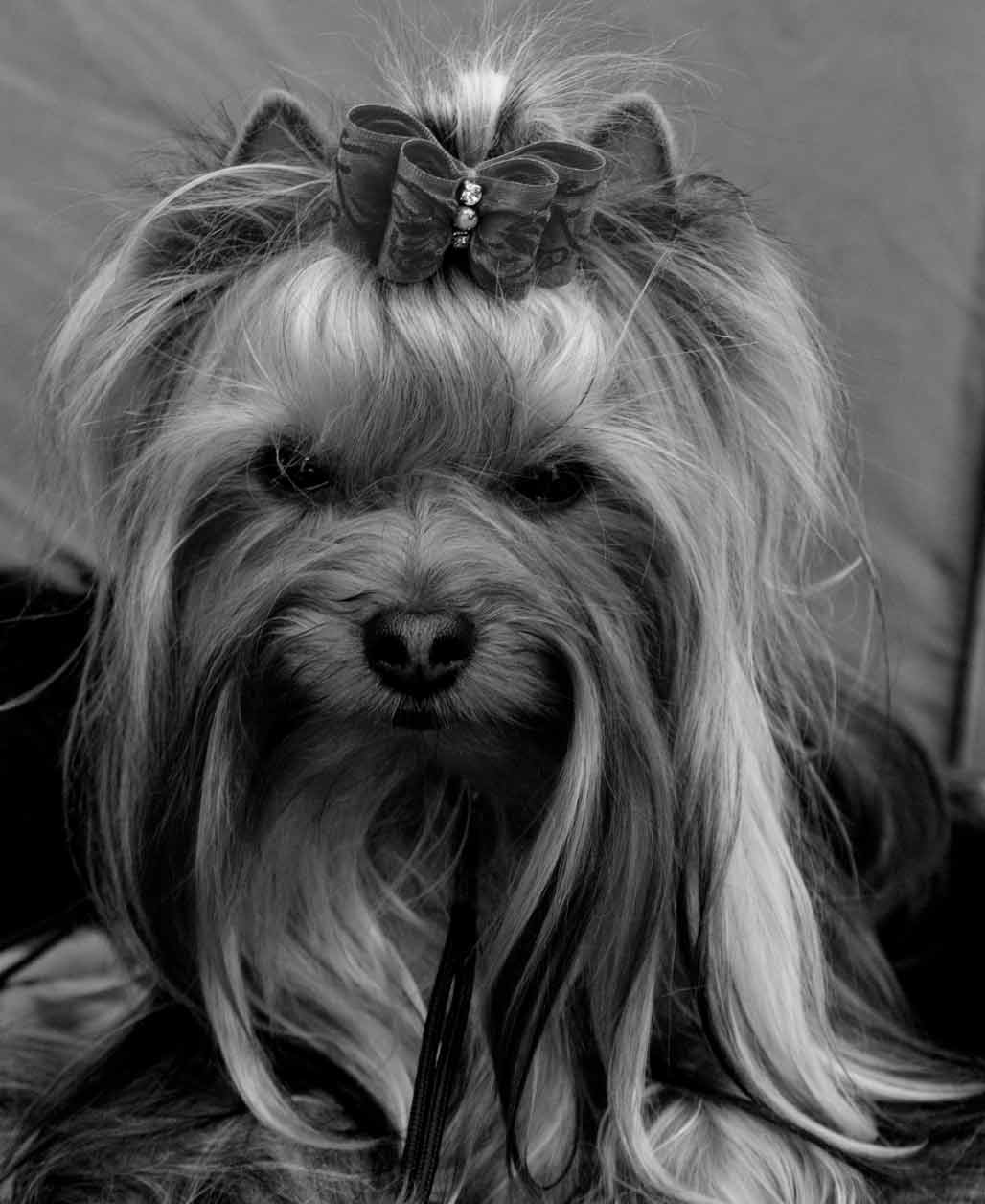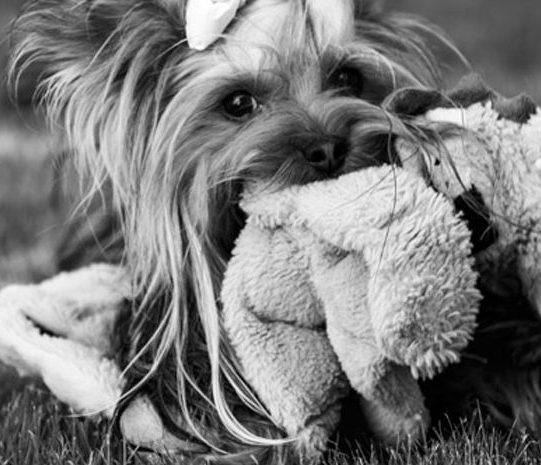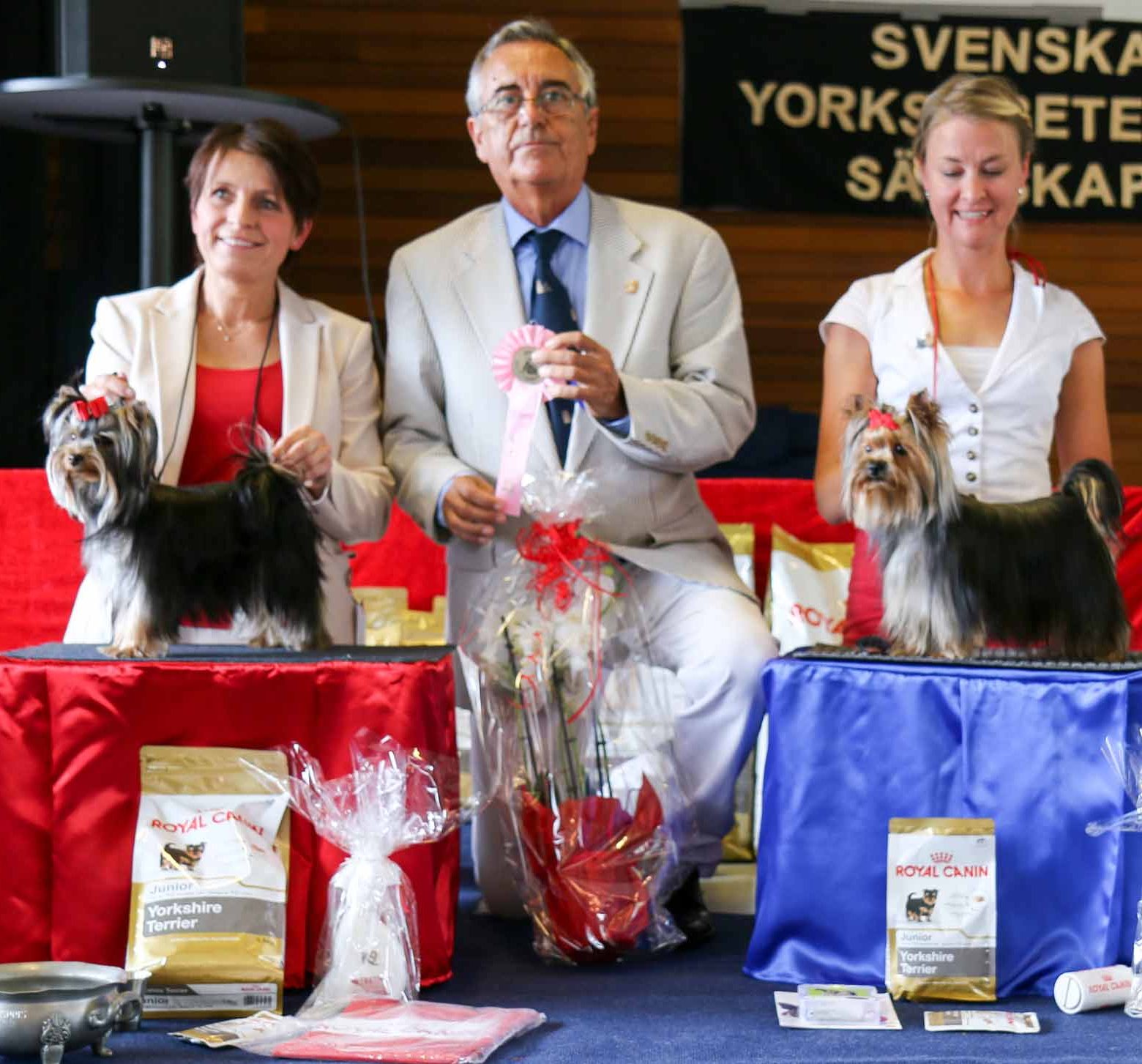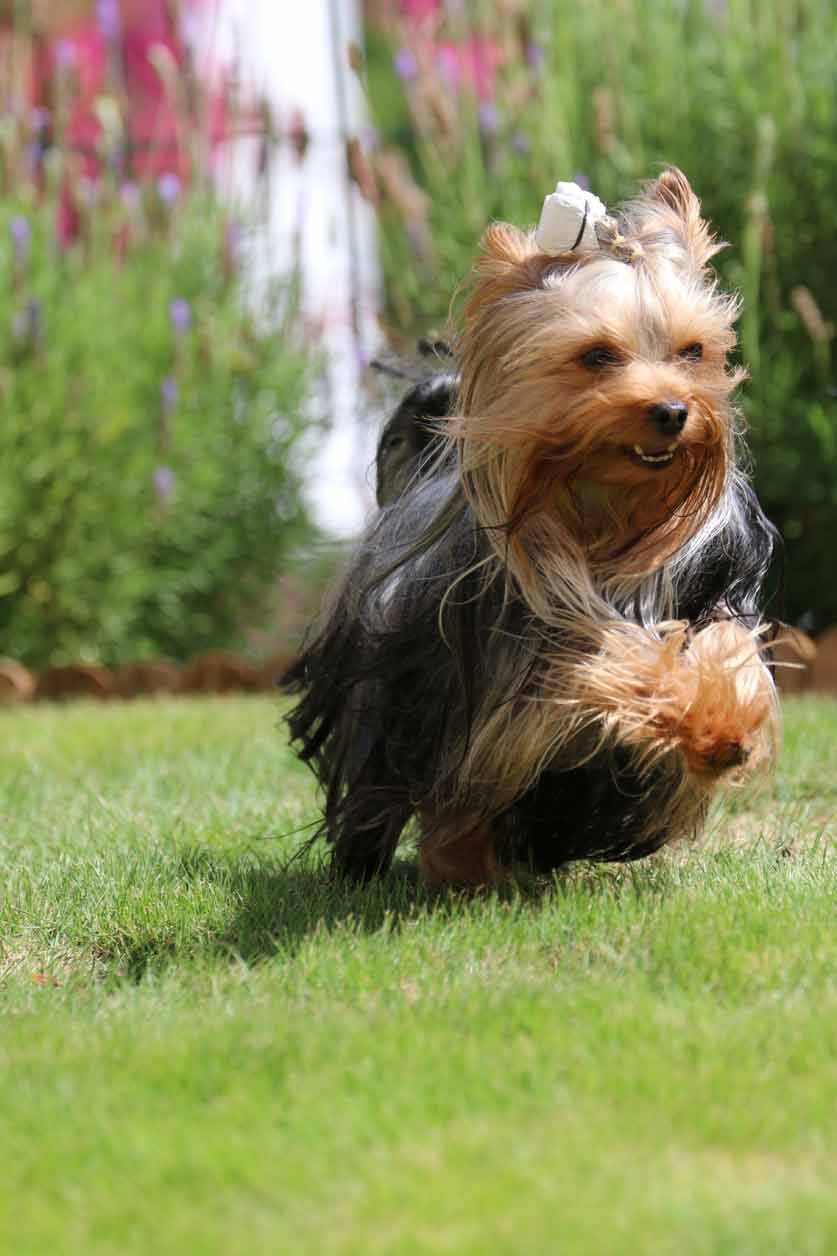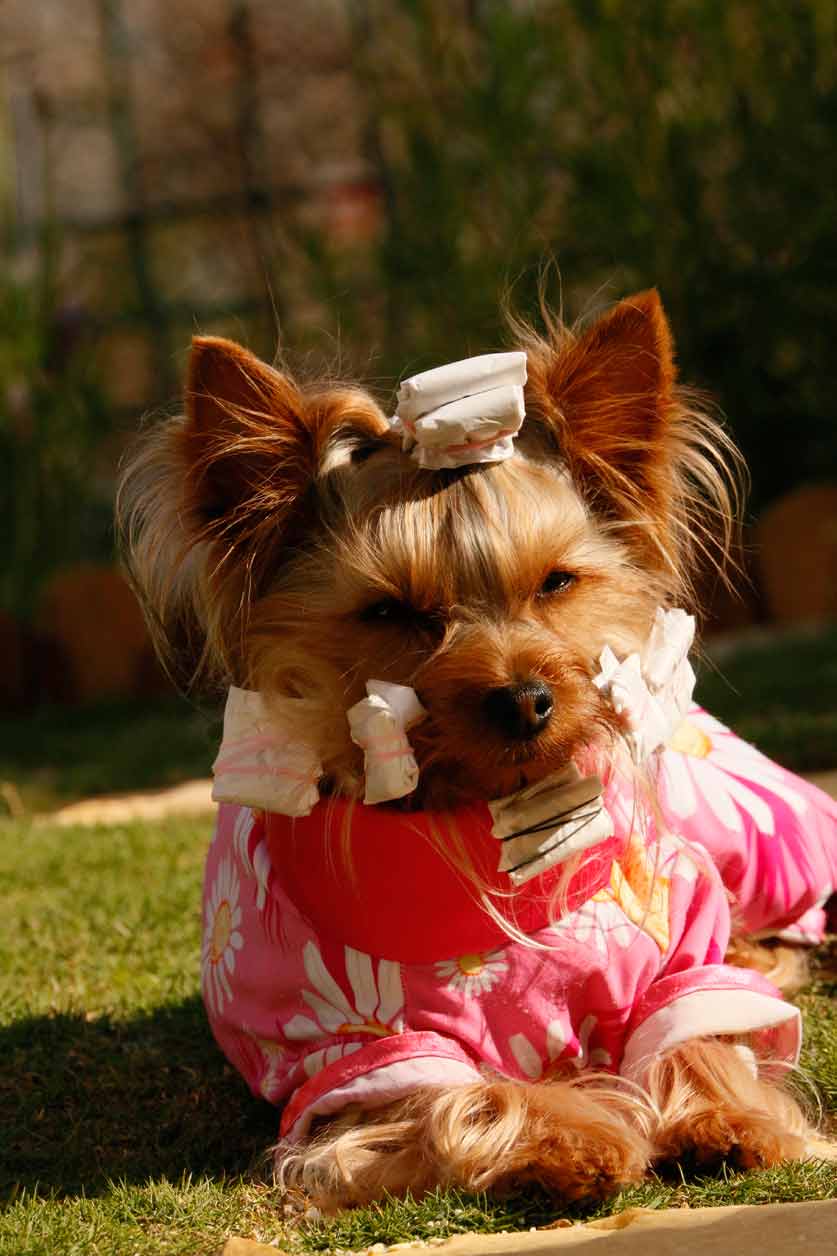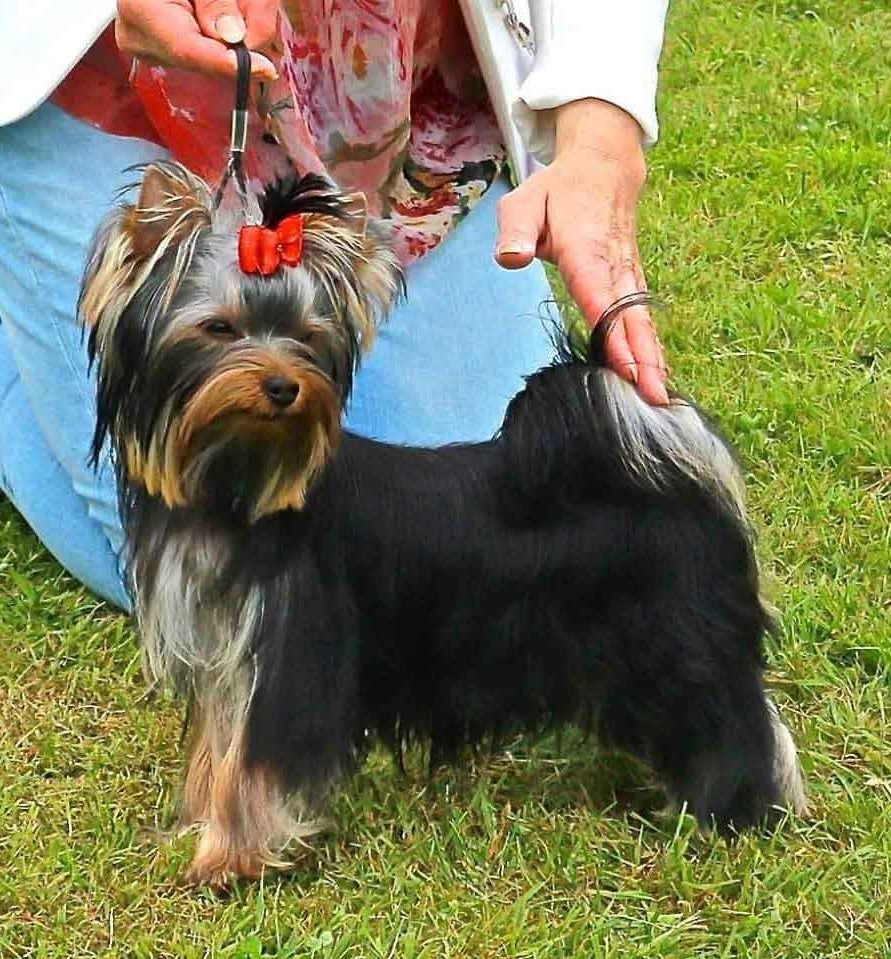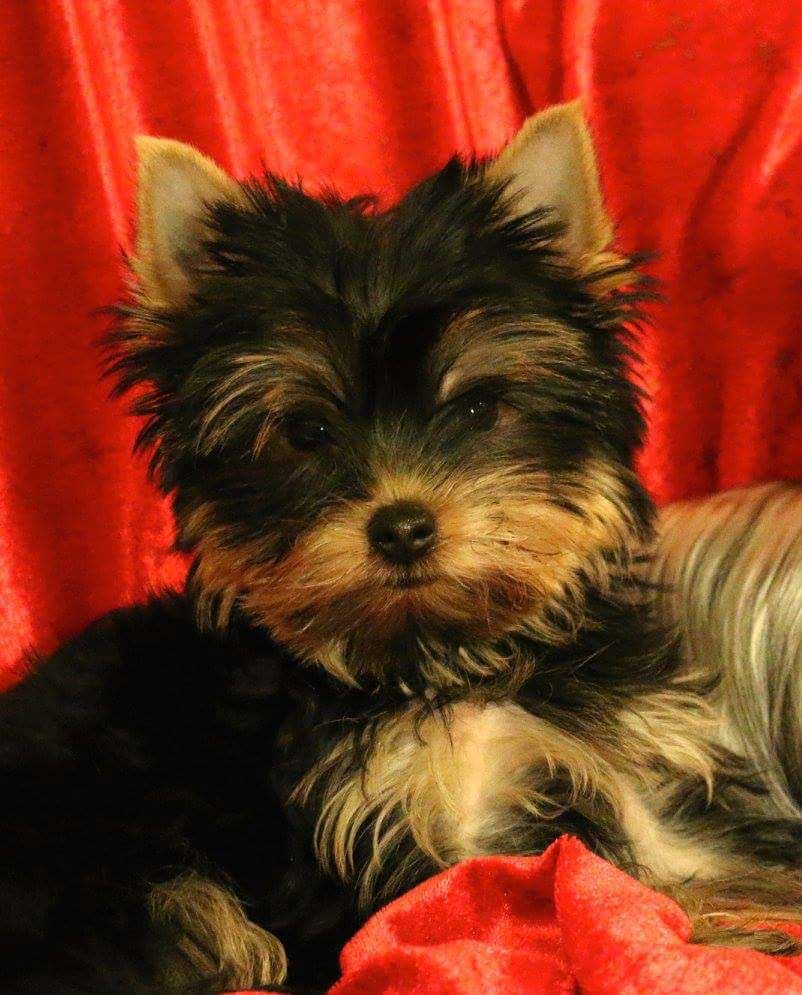 In November 2015 I was contacted by another important breeder, Ann-Katrin, Kennel Pearlstring. She had heard that I was looking for another nice female, and she had one on growth that she wondered if I was interested in. I was honored to get the question, and went up to look at the girl. And of course she followed her home, my little Madame.
This little lady really makes reason for her name. A noble little lady who knows what she wants. Her first exhibition year offered mixed results, but at SYTS Annual Club 2016 she made a success for the RAS specialist Carlos Salas Melero from Spain. Madame was BEST IN SHOW-JUNIOR.
2017 we started with 3 exhibitions in the spring, and finally in Tvååker in July it went great and Madame was Bob with CC for an English judge who really saw her qualities and thought she was very promising. She won over established Champions and got her first CAC. Judge was Anette Oliver.
Then we took a break and went to Spain just Madame and I for 3 weeks. This seemed to be good for both of us and when we got home she was registered for 3 shows close to each other of which the 3rd was after her 2 anniversary. She got CAC at all exhibitions and became Swedish
Champion at Terrierklubbens Exhibition. Judge: Hanne Leine Jensen, DK.
On 11/2 2018 we were in Fredericia in Denmark. Judge Kresten Scheel, DK
There, Madame was 2nd in BTKL and got CC, and thus Danish Championship
"Madame" is prcd-pra free
Madame has had 2 litters of puppies so far
Parents
Grand Parents
Great Grand Parents
Pearlstring Piece Of Cake
SE UCH Pearlstring Gone With The Wind
NZ CH Debonaire's Comedy Divine
Pearlstring kissed By The Wind
Pearlstring Drop Of A Golden Sun
Debonaire's Magic
DK ch INT UCH KBH v-01 NO uch SE ch se v-01 Pearlstring come Rain Come shine
Pearlstring Peacock
See ch Offa's Make Believe
The FI ch INT uch NO ch se ch se V-02 Offa's Lorenzo
SE UCH Pearlstring Long Long Live Love
Pearlstring Dignity
NO CH SE ch Debonaire's Impressive
Pearlstring Blowing In The Wind